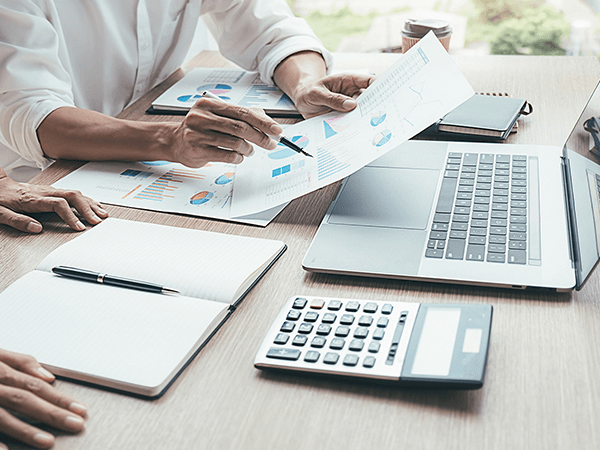 Cross-boarder Market Entry & Business Development Support
We support our clients at every business stage from strategy creation for overseas business to country management including channel engagement and business operation.
Overseas strategy planning - market research, positioning, business model, Go-to-Market and marketing
Channel engagement- making long-list, PoC, channel engagement, and customer maintenance
Operation support -country management, PDCA for strategy and operation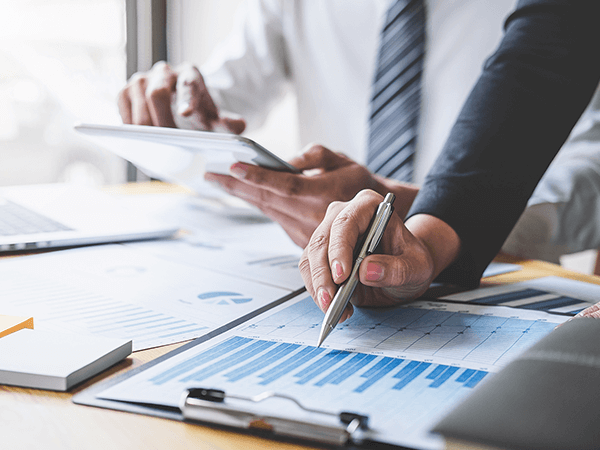 New Business Creation & Strategy Development Support
We support our clients from generating ideas on new business to developing strategy with an optimal combination of our unique knowledge base and distinctive own method.
Overview new business environment and abstract perspective on critical theme
Design industry roadmap
Description of required conditions for new service
Business model
Strategic pathway and growth step
Go-to-Market strategy / Market Attack Plan
P&L
Futuring' Program
Futuring' is a future-oriented interactive program integrating horizontal scanning method, based upon open culture and free-minded mentality of Silicon Valley in the Unites States, originated by Stanford Research Institute (SRI) with our distinct know-how and strategic viewpoints. 'Futuring' is the first phase to create new business focusing on extracting important future direction and prioritized strategic theme for our client based on our full of ideas and hypothesis construction with thinking outside the box by quickly recognizing changes in the world where the uncertainty is becoming more apparent and prominent.
Chief Executive Officer Kaname Hisatsugu spoke at Webinar titled " 'Futuring' method and finding future business opportunity" on November 11, 2020 hosted by Qolony. Co., Ltd., where Kaname is a Managing Director on an acting basis.
https://prtimes.jp/main/html/rd/p/000000004.000058824.html
New Business Opportunity
By using our company's distinct opportunity finding method, we set up strategic business domain, create ideas and descriptions for new products and services, and develop various scenarios for the right course of growth step and strategic pathway. This is the second phase to create new business where we narrow down the scope of targets with a high degree of certainty for operationalization from the scenarios and put them into a more concrete business plan.
Human Resource Development & Training
In order for our clients' employees to deliver the greatest value to each stakeholder, it is not enough to repeat what they have been doing. It is absolutely essential to catch new market trends, including DX lately, and changes in society and consumer needs and develop strategic human resource management with longer-term view like 5 to 10 years from now.
We offer a human resource development program by using various prioritized methods adopted in a set of processes for finding new business opportunity including 'Futuring' program.
Human resource development strategy and system development support
We present our clients with their ideal future of strategic direction, required organization and human resource. We identify a gap from current evaluation of human resource strategy and support its solution and structure establishment.
Example of human resource development program :
Program for human resource for DX and consultant
Program for management
Program for business strategy department
We flexibly customize appropriate program to each client's request.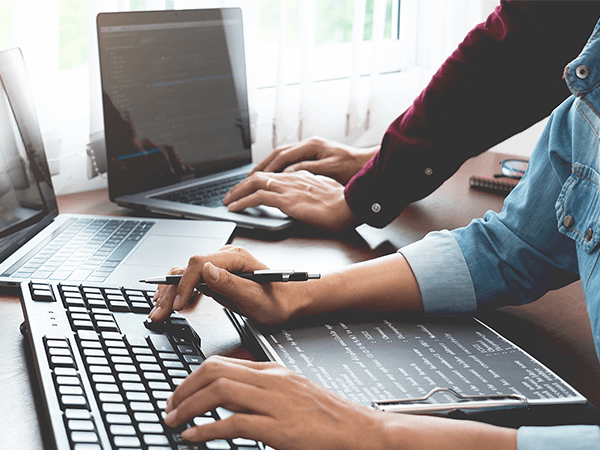 System Development (Outsourcing and SES)
System development and operation support are critical to enhance DX and new business strategy. We provide optimal value for Web and infrastructure development as well as its maintenance and operation by partnering with selective prioritized partners.
We establish the optimal support structure with diverse professionals ranged from PM, PL, SE/PG and PMO, & provide high quality delivery of development and operation.
Outsourced development
We offer outsourcing service for system development from requirement definition to design, production, and test on a project basis.
SES
We provide IT engineers to our client's development site.
Case Study
Cross-boarder market entry support

Support the US-based CRM SaaS products and services for Japan market entry and cultivation
Support Japan-based que-management system to formulate deployment strategy in Asia and door-open potential business partners
New business development for Taiwan IT service vender to Japanese market
Support for Hong Kong IoT vender to go to Japanese market
Market research and advisory for Japanese system integrator to expand business in Asia

New business strategy

PoC and GTM of autonomous robot
Support to create 2025 technology road map
Research on cutting-edge technologies from global start-ups
Identification of business opportunity of sensing-AI products, and GTM
Strategy review and proposal on on-line exhibition platformer
Opportunity discovery for financial company's new services
DX strategy development and whitepaper creation
Enquiry
Should you have any enquiry and/or require a quote,
please feel free to contact us.